Part III 2005 WINTER TRIP MEXICO BAJA,MEXICO PACIFIC COAST and UTAH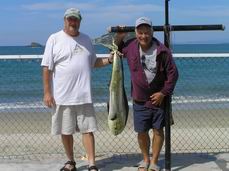 My 16 pound Dorado, some places called Tuna. The boat Captain Butch, Ralph his fishing partner not pictured.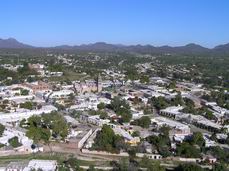 The colonial town of Alamos in Sonora, Mexico.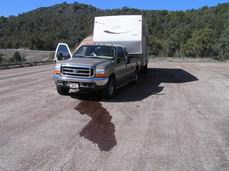 That is automatic transmission oil, needless to say we needed to be towed in Show Low AZ and had a new torque converter installed, the transmission was OK.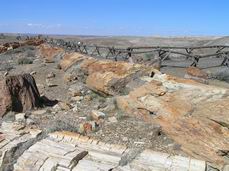 This is a long petrified tree in Petrified Forest National Park in AZ.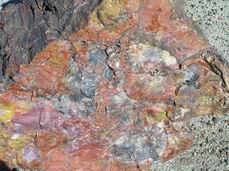 A very colorful piece of petrified wood in Petrified Forest NP.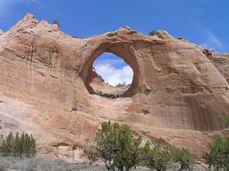 Window Rock at Window Rock, AZ on Navajo land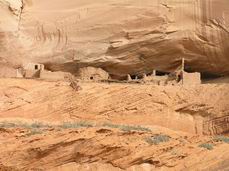 Ancient Indian dwelling in Canyon De Chelly National Monument.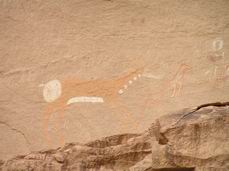 Ancient pictograph at Canyon De CHelly.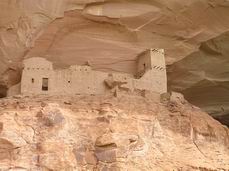 Ancient Indian dwelling called Mummy Cave in Canyon De Chelly.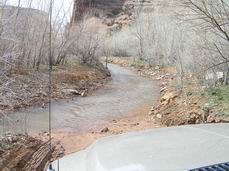 The road is the stream here in Canyon De Chelly, very exciting ride!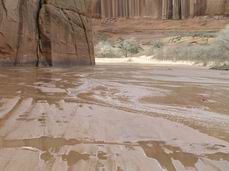 Driving in the river, this is on the way back after the water had goine down some, some places were 1.5 feet deep.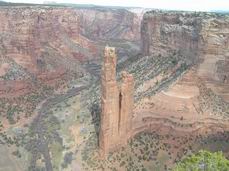 This is Spider Rock in Canyon De Chelly.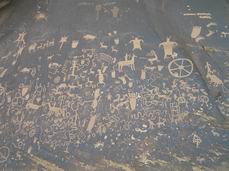 Newspaper Rock, ancient Indian Rock Art near Canyon Land NP UT.
Needles Section of Canyonland NP UT.
Schafer Trail from Canyonland NP Island in the Sky section to the Colorado River and Moab. Many switchbacks, quite a road. It takes you to the so called White Rim Road which circles the park.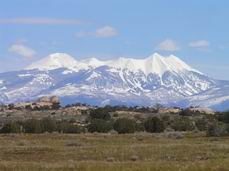 La Sal Mountian east and south of Moab, UT.
North and South Window Arches NP UT.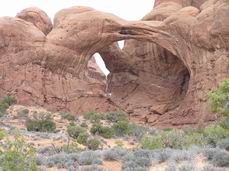 Double Arch in Arches NP UT.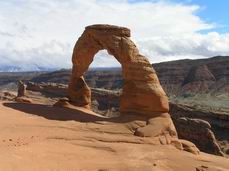 Delicate Arch in Arches NP UT.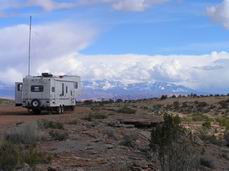 Not a bad view for free BLM camping on Grand Mesa near Canyonland NP.
Some of the best Indain Rock art in North America, very old, found in Horseshoe Canyon Unit of Canyonland NP.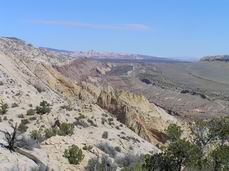 Capital Reef NP from the Strike Valley Overlook about a 4 mile hike. you need to go to the south end of the park and it is quite a long dirt road but it is a good road if dry.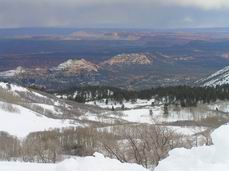 Mountain to desert view toward Capital Reef NP.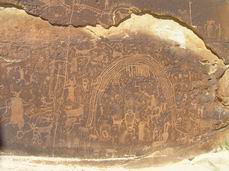 Rochester Panel south of Castle Dale, Indian Rock art that has been featured in National Geographic. Very old. We were able to find these things thank to Mark Williams of Castle Dale and his wife who we met at a 4 wheeler CG and I got a book from him and later at Castle Day he was so kind and spent a day showing us around! What a swell guy and his wife was also so helpful!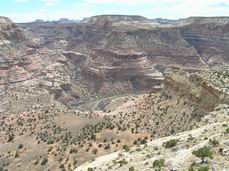 The San Rafeal Swell and river.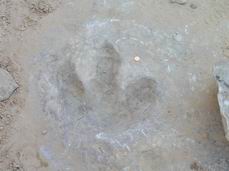 Dinosaur fossilized in rock, again thanks to our friend Mark.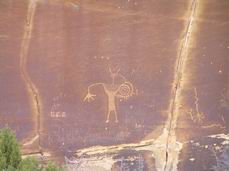 One of my favorite Indian Rock Art Pictures, again thanks to our friend Mark!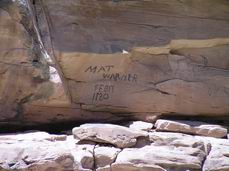 Mat Warner rode with Butch Cassidy and the Sundance Kid, was caught and went to prison, got out and became the sheriff of Price County. This signature is definitely Mat Warner's! Again we seen this because of our friend Mark!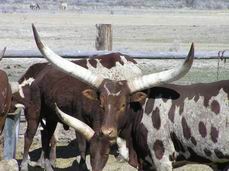 Watusi cattle belonging to one of Marks neigbors. The cattle are from Africa. Another neighbor had Zebra's. These were in Castle Dale Ut.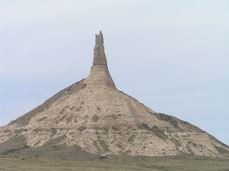 Chimney Rock on the Oregon Trail near Scottsbluff, NE. Also near there is Courthouse Rook and Jail Rock and the bluff called Scottsbluff which is a NM. North of there is Agate Fossil Bed NM which is worth a visit.