2011 TRIP TO ECUADOR, SOUTH AMERICA
This trip was from January 18th to March 30st, 2011. We flew into Quito and then flew to Cuenca the next day. We rented an apartment for 2 months. While in Cuenca we visited near by towns as well as Loja, Zamora and Vilcabamba. On March 23 and 24 we traveled north to Quito through the Andes mountains via bus and spend a few days in Mindo, 2 hours NW of Quite before flying back to South Dakota on March 30th. The total trip was 72 days.
Double click on thumbnail photo to get a larger picture.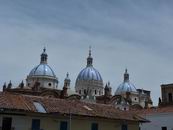 Most famous landmark in Cuenca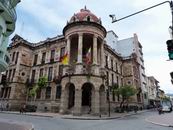 Famous marble building in Cuenca

Trying to make money at a stop light in Cuenca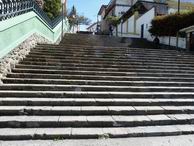 Steps from the Tomibamba river to down town in Cuenca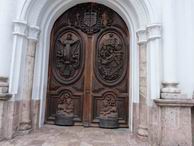 Church Door

Our apartment building in cuenca

Fixing the cobblestone street in historical downtown Cuenca

Tomibamba river which went by our apartment and is the south edge of the historical section of Cuenca

Steps with paintings from the Tomibamba river to down town in Cuenca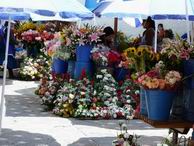 Flower market in downtown historical Cuenca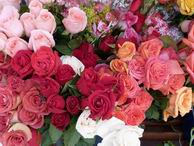 Roses in flower market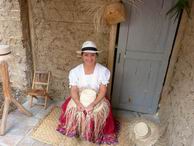 Lady making a Panama hat which really came from here and not Panama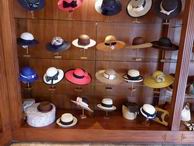 Panama hat factory in Cuenca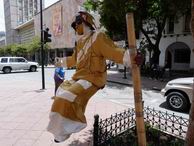 Clown working for money in Cuenca, pretty impressive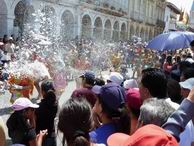 Carnaval Parade in Cuenca, lots of string spray and water fights
Carnaval Parade in Cuenca

Banos a thermal area near Cuenca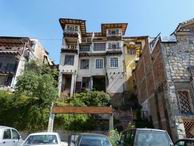 Famous over hanging building being restored along the Tomibamba river in Cuenca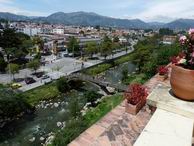 View from historical Cuenca looking south over the Tomibamba river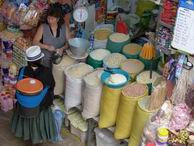 Indigenous Market in Cuenca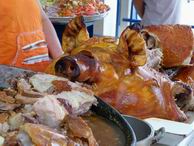 Whole roasted hog at the Indigenous Market in Cuenca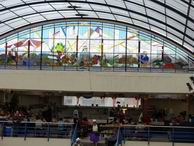 Window and where the pork is served in the Indigenous Market in down town in Cuenca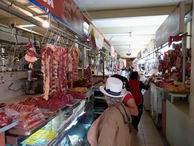 Meat in the Indigenous Market in Cuenca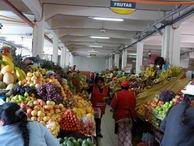 Vegetables in the Indigenous Market in Cuenca

$5.50 worth of produce we bought from the Fiere Libre, much bigger market, the biggest in Cuenca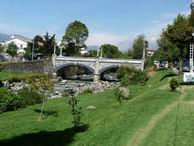 Bridge over Rio Tomibamba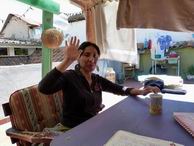 Maria our Spanish teacher for 5 weeks

Our friend Nelly who speaks good English on the left, her daughter and a friend

Chicken feet soup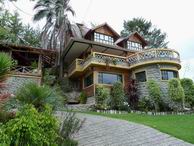 Country home of our landlord Rapheal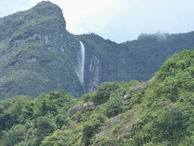 Upper Waterfalls near Giron south of Cuenca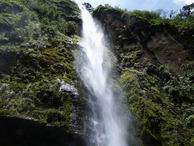 Lower Waterfalls near Giron south of Cuenca

Statues in Loja in southern Ecuador, the oldest city in the country

Castle in Loja, used by the city for art displays

The main square in Loja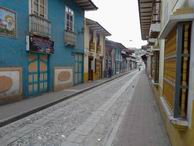 The authentic Spanish colonial calle in Loja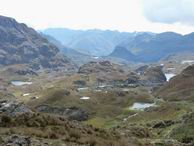 Caja National Park west of Cuenca, about 14,000 feet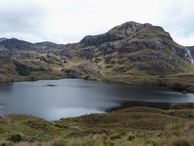 Caja National Park scenery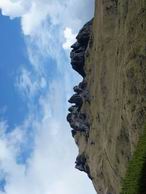 Caja National Park where rock looks like a face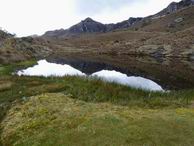 Caja National Park scenery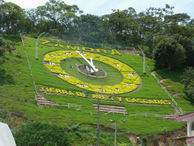 Clock at Zamora in the Amazon district, the biggest one in South America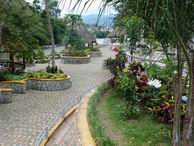 River front park in Zamora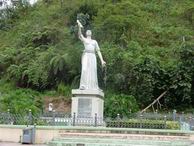 Statue in Zamora

Indigenous dress in Zamora and southern Ecuador

Flowers at Vilcabamba the longevity city in southern Ecuador
Flowers at Vilcabamba

Scenery near Vilcabamba

Scenery north of Loja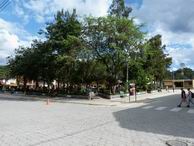 Plaza in Vilcabamba

Flowers at Vilcabamba

Roses Cuenca near our apartment

Marble building in Cuenca

Church in Cuenca

Often drive above the clouds, north of Cuenca

Statue south of Riobamba in the Andes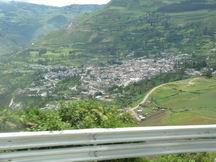 Town in Andes south of Riobamba

Snow on Mountain near Ambato, one of eight in Ecuador that have snow on them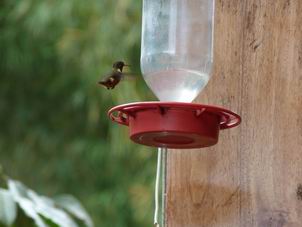 Hummingbird at Mindo in Rain forest NW of Quito about 2 hours
Main street Mindo, lots of birds, flowers, butterflies, rain forest and rivers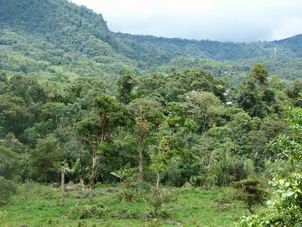 Rain forest near Mindo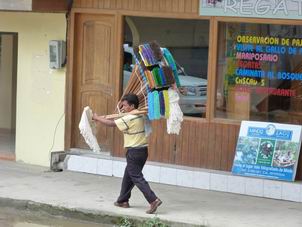 Broom salesman in Mindo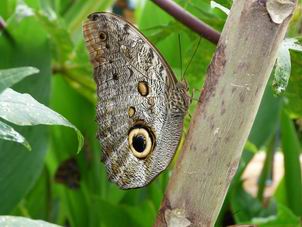 Owl Butterfly at Mindo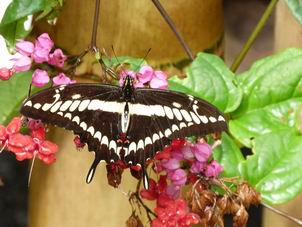 Butterfly at Mindo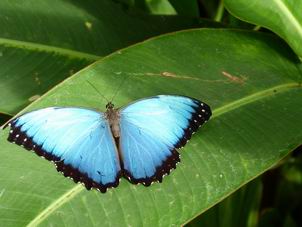 Butterfly at Mindo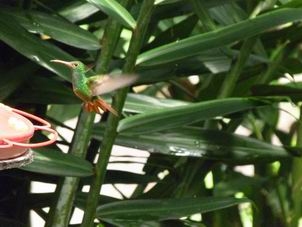 One of many Hummingbirds at Mindo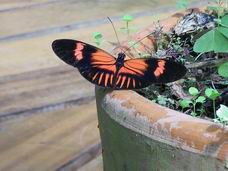 Butterfly at Mindo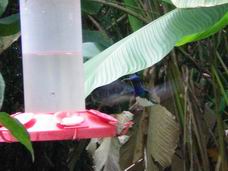 Hummingbird at Mindo